Most of these names are gathered for other's convenience. I am working on verifying the main line of my children's ancestors and have stumbled across other listings elsewhere electronically and posted them here so others have the same leg up on starting that I did! The source should tell you where I got the information for the name. Please use these names as I do, as a guide pointing the way. If you have corrections to what's here, please let me know and I'll try to get it updated.

Check out the Lost Branches if you don't find the Prowett you are looking for here, or let me know and I'll add them.

Thanks, Sondra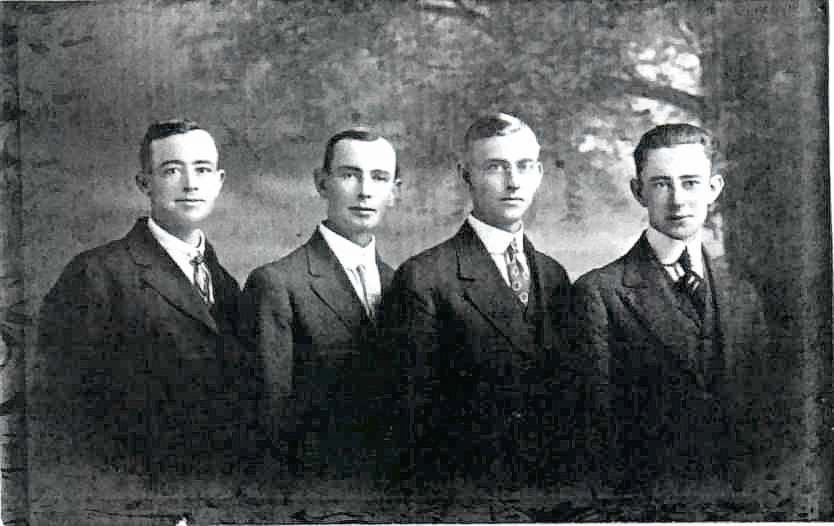 Sons of William Ferdinand Prowett in 1914. John Allen, Harold Leslie, William Leithead, and Ernest Charles Prowett.

---
Table of Contents
Individual Report for Rick Allen PROWETT
Surname List
Index of Names
---
Contact Information
Send E-mail to sdm.prowett @ gmail.com


Send mail to:
Sondra Miller-Prowett
16304 SW Estuary Dr #101
Beaverton, OR 97006